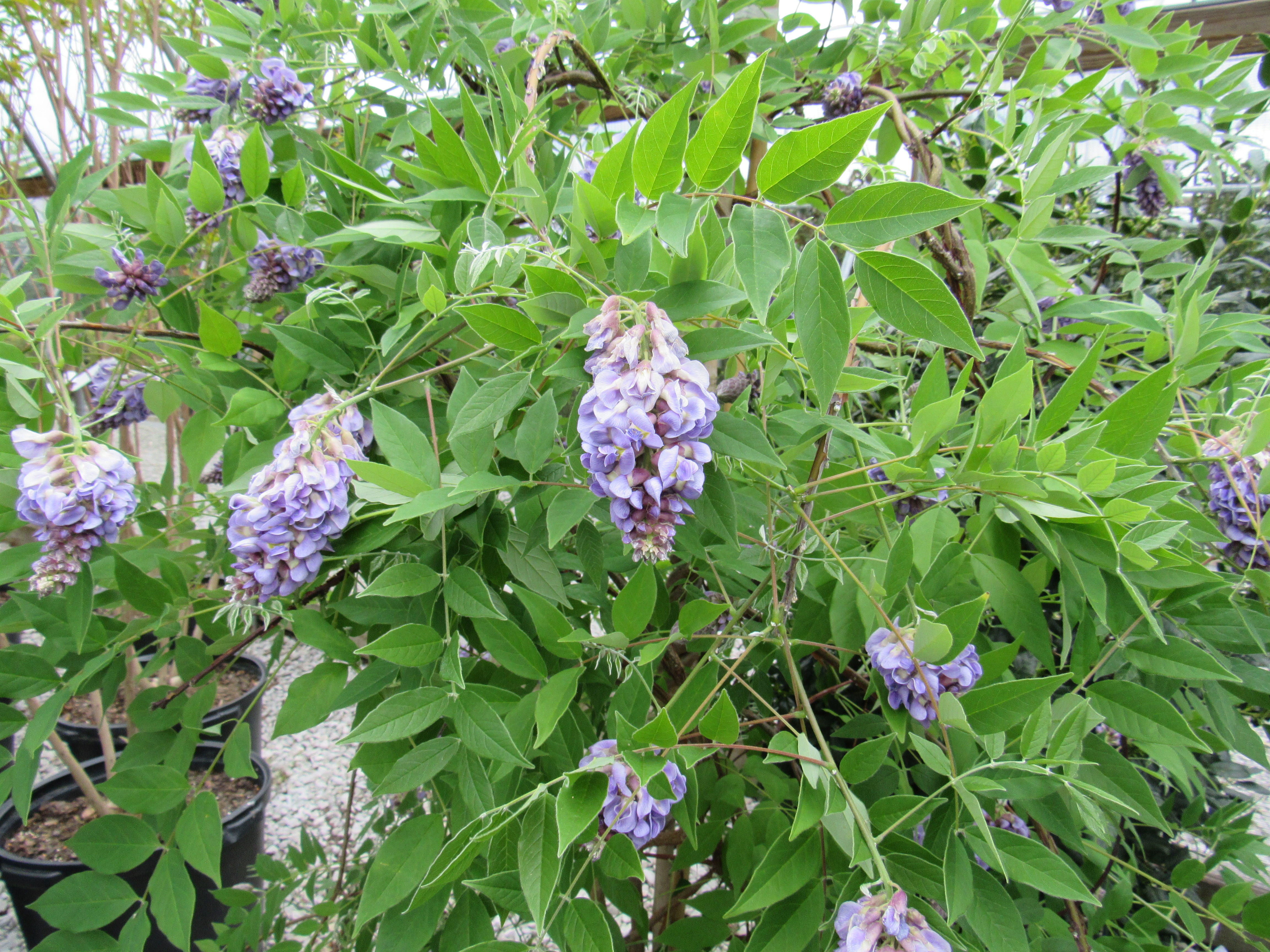 PLANT HEIGHT/WIDTH: Twining stems quickly reach 8 to 10 ft. long; over time may reach 30 ft.
LIGHT REQUIREMENTS: Full Sun, Part Sun
HARDINESS/ZONE: 5-9
BLOOM/FEATURES: Purple Blooms. Rated as Deer Resistant.
EVERGREEN/DECIDUOUS: Deciduous
The Amethyst Falls Purple Wisteria,   Twining vine that has lightly fragrant purple racemes weeping gracefully downward.