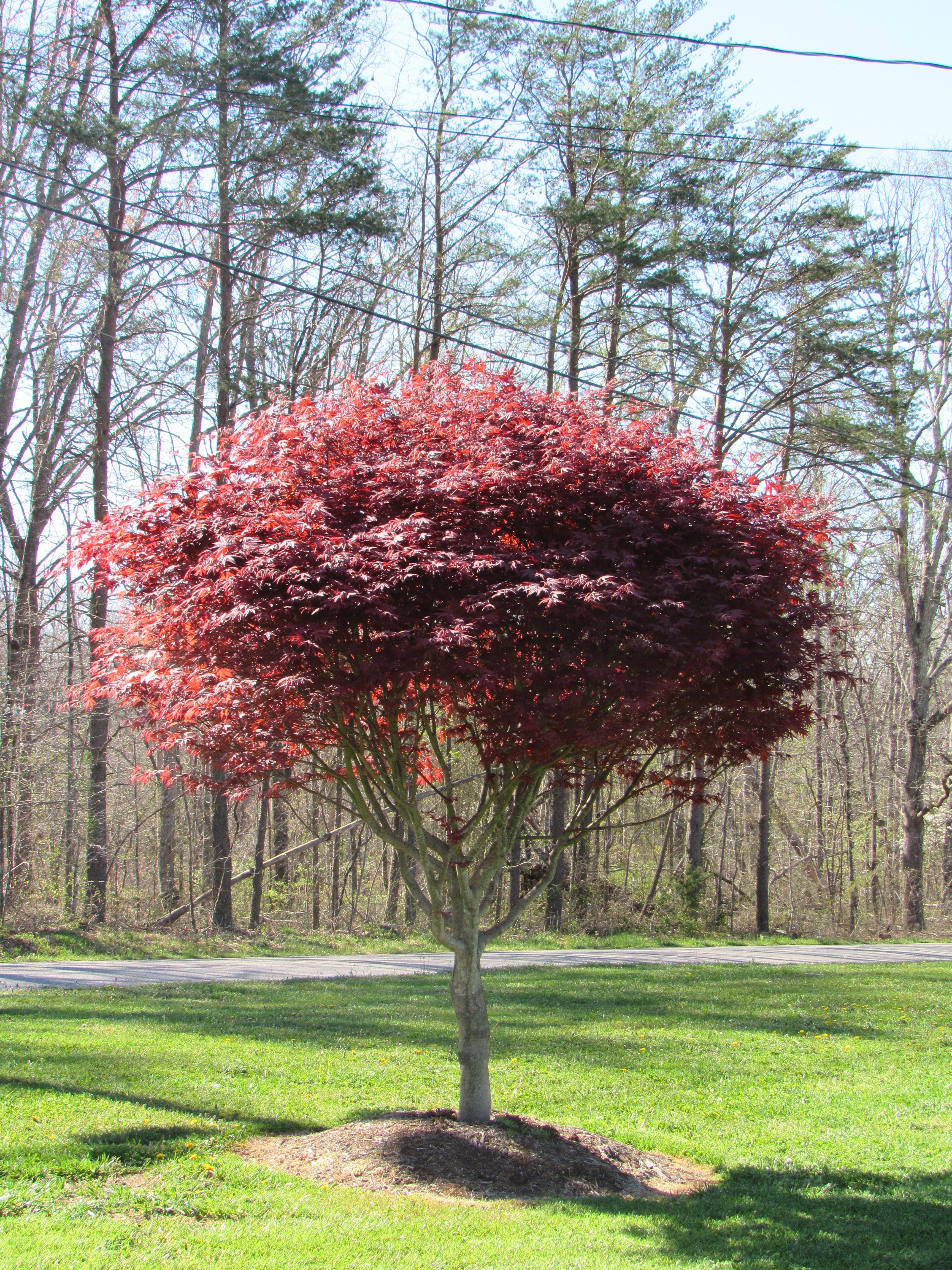 PLANT HEIGHT/WIDTH: 15' Tall and 8-10' Wide
LIGHT REQUIREMENTS: Full Sun, Part Sun
HARDINESS/ZONE: 5-8
BLOOM/FEATURES: Reddish-Purple Foliage Throughout the Growing Season. Rated as Deer Resistant.
EVERGREEN/DECIDUOUS: Deciduous
The Bloodgood Japanese Maple, Foliage with burgundy red coloring turns brilliant scarlet in fall. Interesting blackish red bark provides striking interest in winter. Slender, airy tree well-suited for use as a small lawn tree or for patios and entryways. One of the hardiest of Japanese maples.  Most intense color in full sun, but best protected with dappled or afternoon shade in hotter regions.