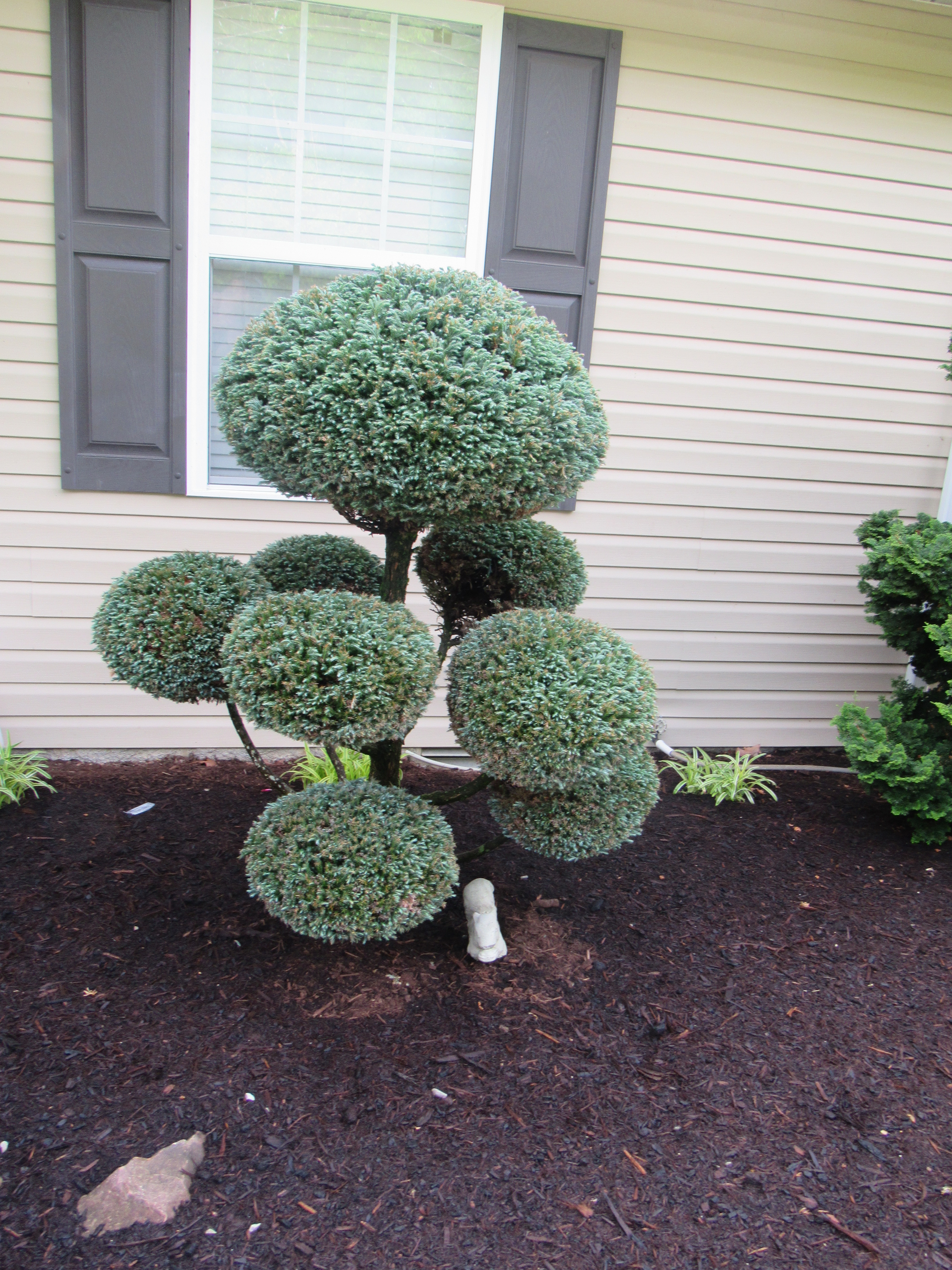 PLANT HEIGHT/WIDTH: 5-8' Tall and 4-5' Wide With Pruning.
LIGHT REQUIREMENTS: Full Sun
HARDINESS/ZONE: 4-8
BLOOM/FEATURES: Year-Round Interest.
EVERGREEN/DECIDUOUS: Evergreen, Conifer
The Blue Boulevard Poodle Cypress has soft textured, silvery-blue foliage that covers this densely branched conifer. Shape is maintained by 1-2 trimmings per year.  Older inner foliage is browned off / shed annually, and can easily be removed by hand if desired.