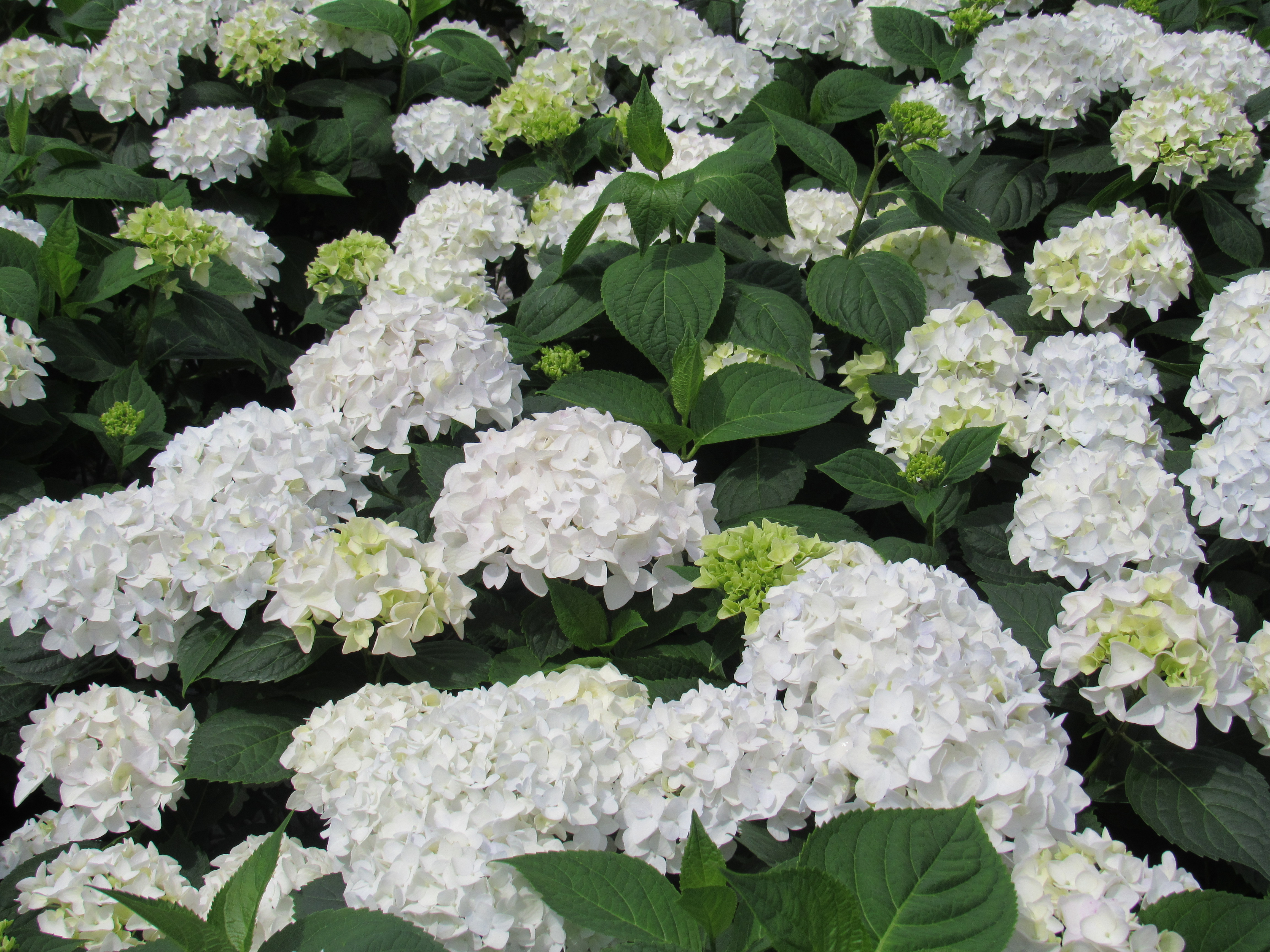 PLANT HEIGHT/WIDTH: 3-5' Tall and Wide
LIGHT REQUIREMENTS: Shade, Part Shade, Morning Sun, Filtered Sun
HARDINESS/ZONE: 4-9
BLOOM/FEATURES: White Blooms. Blooms Late Spring into Fall.
EVERGREEN/DECIDUOUS: Deciduous
The Endless Summer Blushing Bride Hydrangea has pure white semi-double florets, which mature to blush pink or Carolina blue, depending on soil pH. Starting in late spring, Blushing Bride graces the garden with big round balls of soft blooms with dark green foliage. Blooms on old and new wood.