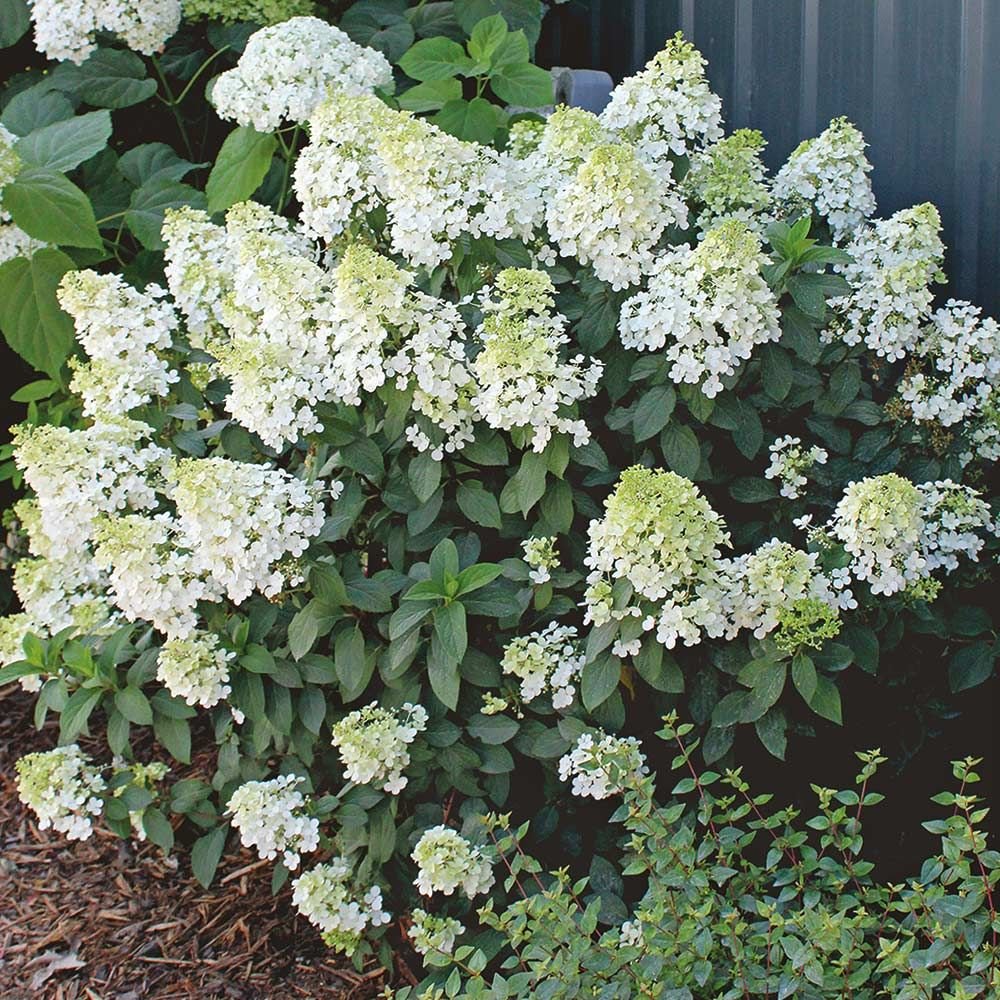 PLANT HEIGHT/WIDTH: 3-4' Tall and Wide
LIGHT REQUIREMENTS: Full Sun to Part Shade
HARDINESS/ZONE: 4-8
BLOOM/FEATURES: White Blooms that Turn Pink Later in the Season. Blooms Late Spring into Fall.
EVERGREEN/DECIDUOUS: Deciduous
The BOBO Hydrangea is a  Proven Winners Hydrangea that is a compact panicle hydrangea loaded with beautiful white flowers! These dwarf hydrangeas get absolutely covered in white blooms each summer, that turn pink later on in the season. The stems on this plant are also very strong, providing great upright support for the large blooms.