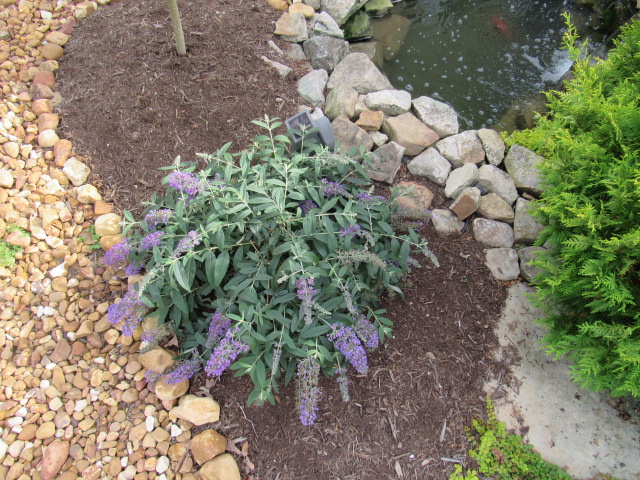 PLANT HEIGHT/WIDTH: 2-3' Tall and Wide
LIGHT REQUIREMENTS: Full Sun, Part Sun
HARDINESS/ZONE: 5-9
BLOOM/FEATURES: Purple Bloom. Blooms Summer into Fall. Rated as Deer Resistant.
EVERGREEN/DECIDUOUS: Deciduous
The Lo & Behold Purple Haze butterfly bush really is a charmer!It has all the fragrance and butterfly appeal of traditional varieties in a small, easy-care, dwarf shrub that has a unique, horizontal, low spreading habit with feathery, deep green leaves and showy spikes of dark purple-blue flowers that radiate outward and downward.