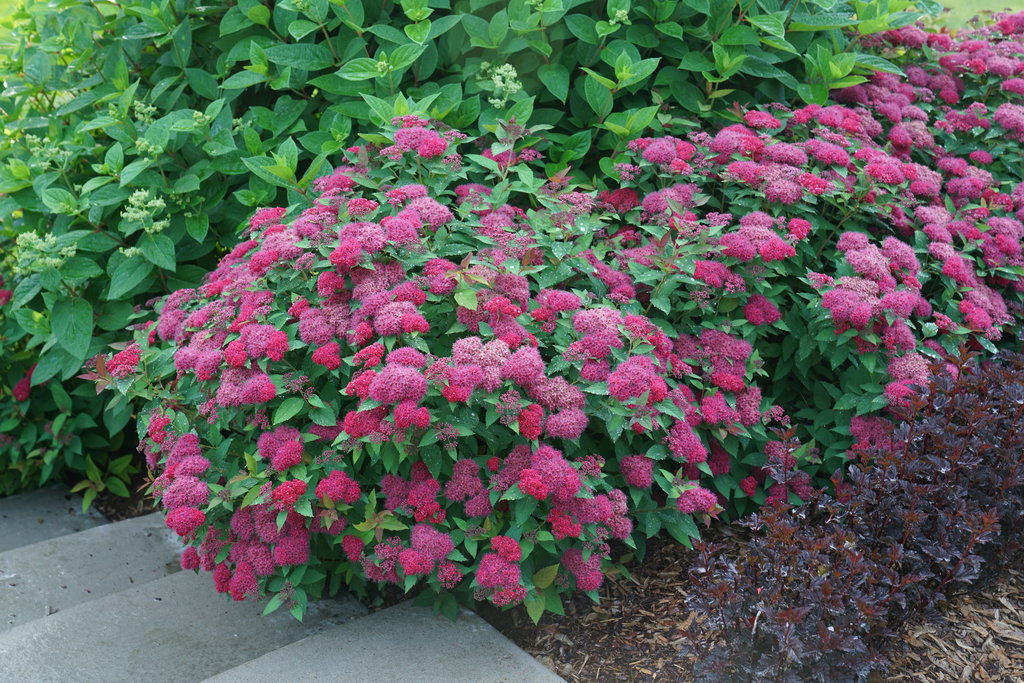 PLANT HEIGHT/WIDTH: 2-3' Tall and Wide
LIGHT REQUIREMENTS: Full Sun, Part Sun
HARDINESS/ZONE: 3-8
BLOOM/FEATURES: Blooms Late Spring to Late Summer and Fall. Rated Deer Resistant.
EVERGREEN/DECIDUOUS: Deciduous
The Double Play Doozie Spiraea emerges in blazing brilliant color – in this case, deep red in early spring. By late spring, the flowers begin to emerge, a bright, glowing purple-red that truly sings in the landscape. And as summer comes on, the show doesn't stop: it just keeps flowering, and flowering, and flowering. This is seedless, non-invasive, and non stop blooming.