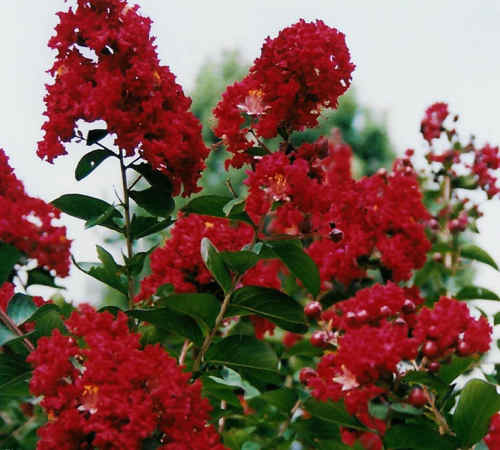 PLANT HEIGHT/WIDTH: 12-15' Tall and 8-10' Wide
LIGHT REQUIREMENTS: Full Sun, Part Sun
HARDINESS/ZONE: 6-9
BLOOM/FEATURES: Red Blooms. Blooms Summer into Fall. Long Bloom Season. Showy Flowers.
EVERGREEN/DECIDUOUS: Deciduous
The Dynamite Crape Myrtle is a stunning tree and has beautiful red showy flowers. The petals are wrinkled like crepe paper, adding to the appeal of this popular tree.The dynamite variety is the first true red tree form crape myrtle, producing cherry red flowers.