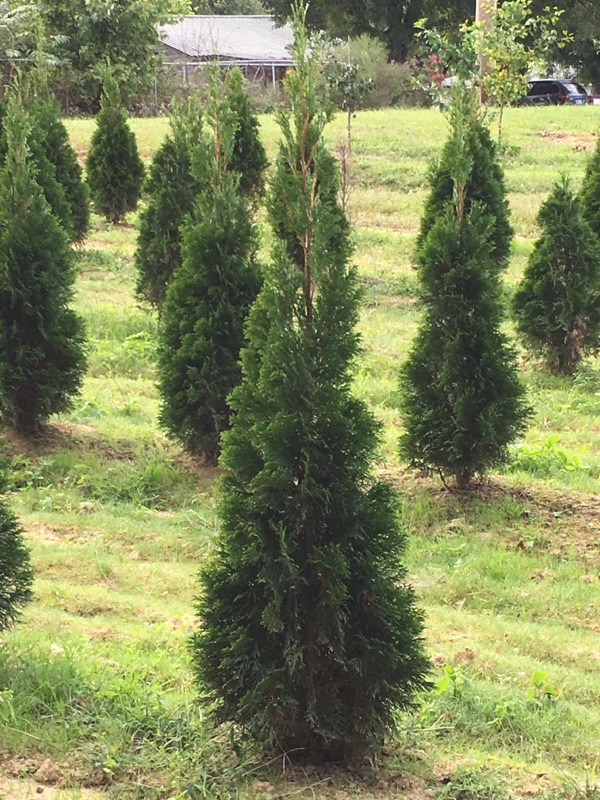 PLANT HEIGHT/WIDTH: 10-12' Tall and 3-4' Wide
LIGHT REQUIREMENTS: Full Sun
HARDINESS/ZONE: 4-8
BLOOM/FEATURES: Outstanding green foliage all year long.
EVERGREEN/DECIDUOUS: Evergreen, Conifer
The Emerald Green Arborvitae is a classic narrow, pyramidal form.  And unlike other arborvitaes,  keeps its outstanding color even in the cold winter months, that makes the emerald green arborvitae attractive in all seasons. The slow-growing emerald green arborvitae is great for specimen or accent planting, hedges, and privacy screens.