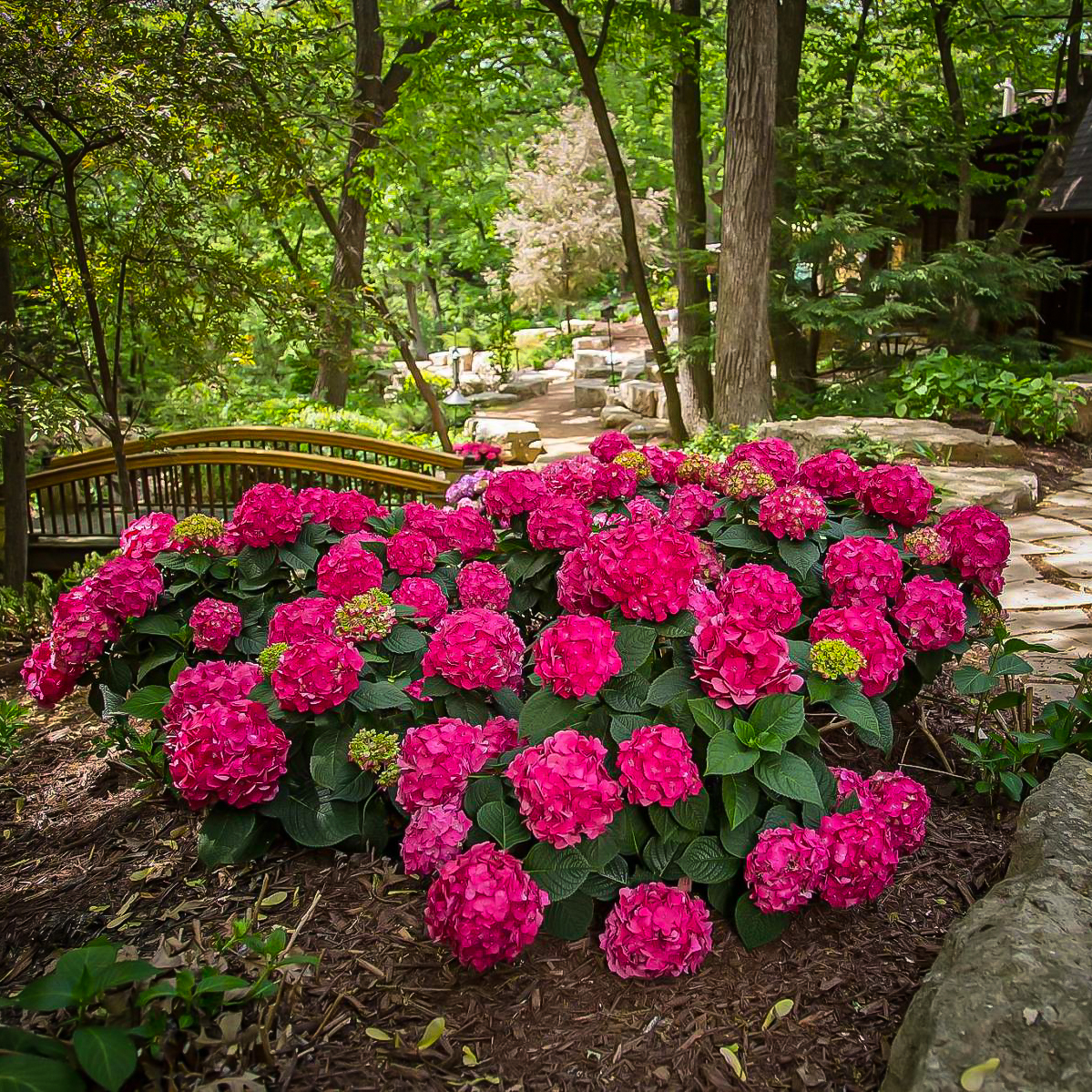 PLANT HEIGHT/WIDTH: 1 1/2-3' Tall and Wide
LIGHT REQUIREMENTS: Shade, Part Shade, Morning Sun, Filtered Sun
HARDINESS/ZONE: 4-9
BLOOM/FEATURES: Raspberry Red Blooms. Blooms Summer into Fall.
EVERGREEN/DECIDUOUS: Deciduous
The Summer Crush Hydrangea is a compact hydrangea blooms all summer long. It has raspberry pink/red blooms or Dark purple/Blueish depending on your soil. Dark green foliage takes on a burgundy-red color in the fall. Blooms on old wood and new wood.