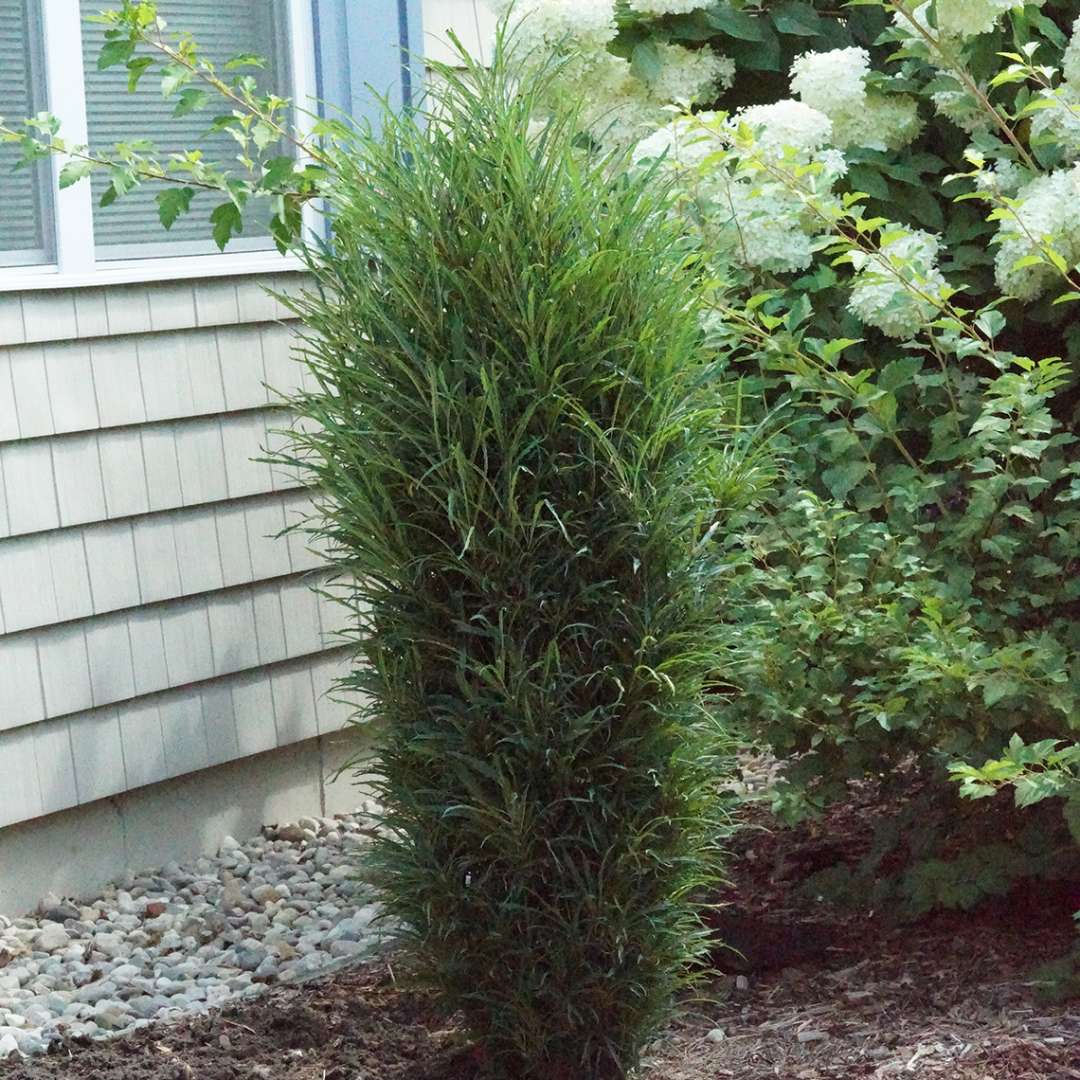 PLANT HEIGHT/WIDTH: 5-7' Tall and 2-3' Wide
LIGHT REQUIREMENTS: Full Sun/Part Sun
HARDINESS/ZONE: 2-7
BLOOM/FEATURES: Looks Exotic But Is Extremely Easy To Grow. Fall Colors Are Yellow And Gold.
EVERGREEN/DECIDUOUS: Deciduous
The Fine Line Improved Buckthorn is a slender deciduous shrub with unique willowy or grassy foliage on a narrow plant. The tight branching reaches right to the ground, creating a natural screen or hedge that needs no trimming. It also makes a great slender accent in shrub beds or formal settings, such as at the corners of a patio, or creating an avenue along a path. Ideal choice in colder zones. The combination of willowy casual and formal upright is totally unique and charming.