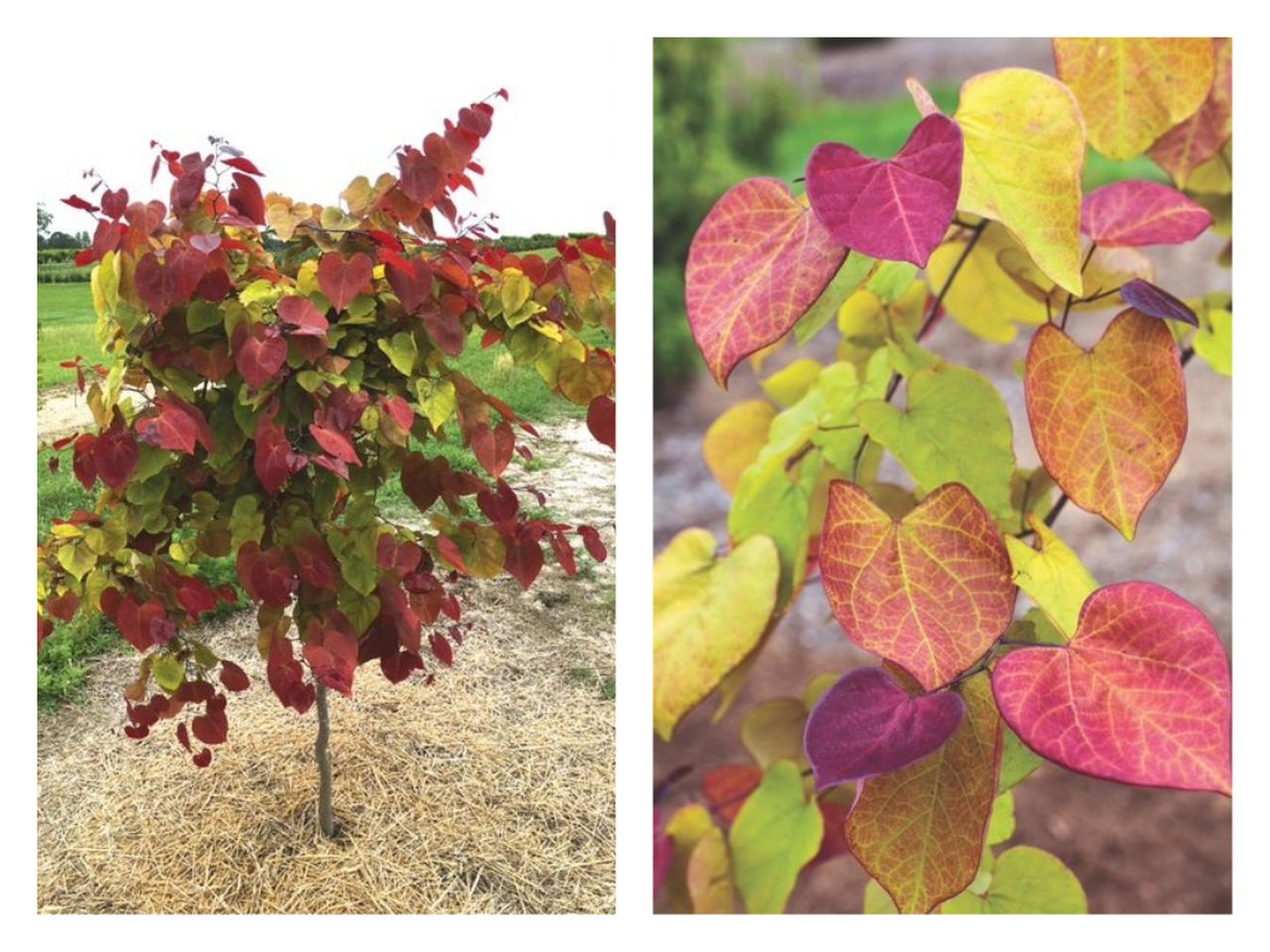 PLANT HEIGHT/WIDTH: 15-20' Tall and 15' Wide
LIGHT REQUIREMENTS: Sun, Part Sun
HARDINESS/ZONE: 5-9
BLOOM/FEATURES: Purple Blooms in the Spring. Burgundy-Red Turning Bright Yellow and Green as it Ages.
EVERGREEN/DECIDUOUS: Deciduous
The Flame Thrower Redbud leaf growth is this strong burgundy red that turns yellow, then green as it matures. As each leaf matures in its own time, there's a beautiful blend of about four or five colors on each branch at a time. While it shows off as an impressive feature, it's actually quite easy to grow, and fast-growing too. In early spring, the branches will be dotted with lovely little reddish-purple flowers.