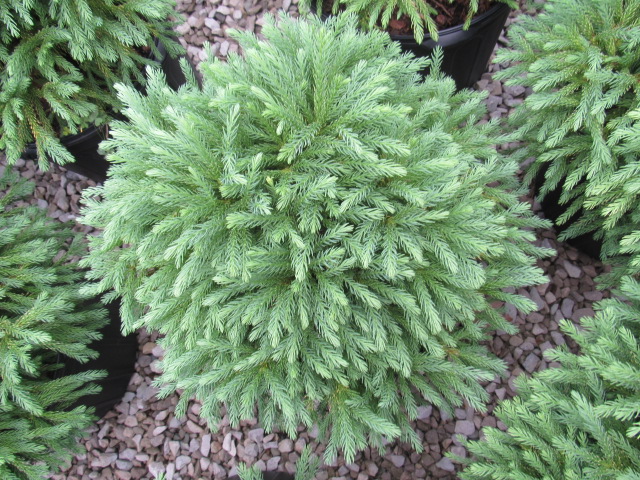 PLANT HEIGHT/WIDTH: 3-4' Tall and Wide
LIGHT REQUIREMENTS: Full Sun, Part Sun
HARDINESS/ZONE: 5-7
BLOOM/FEATURES: Year-Round Interest.
EVERGREEN/DECIDUOUS: Evergreen
The Globosa Nana Cryptomeria has dense, dome shaped foliage consisting of very bright green needle-like sprays which tend to gracefully bow over as this plant matures. Has almost a droopy, weeping look, yet is very dense and compact in growth, and has a rather stiff, rigid feel despite this drooping type look. Truly an interesting plant.