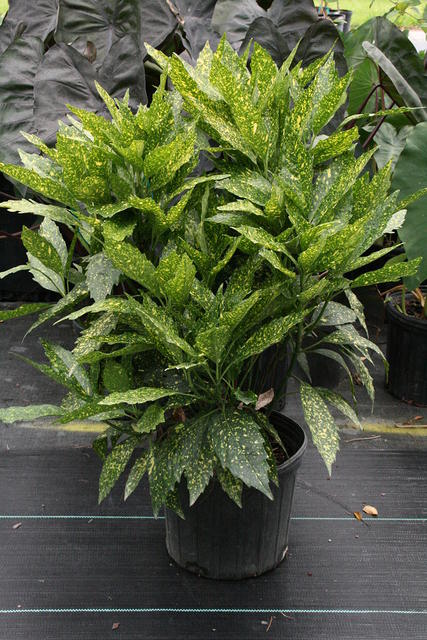 PLANT HEIGHT/WIDTH: 4-6 Tall and 4-6 Wide
LIGHT REQUIREMENTS: Full Shade to Light Sun
HARDINESS/ZONE: 6-10
BLOOM/FEATURES: Dark green leaves heavily sprinkled with yellow. Rated as deer resistant.
EVERGREEN/DECIDUOUS: Evergreen
The Acuba Gold Dust is an eye catching gold variegated shrub for shade gardens. Beautiful bright green foliage is profoundly speckled with gold, it projects an overall yellow-green appearance. The Acuba Gold Dust will brighten any shady location. It prefers moist, well drained soil. Slow to moderate growing.