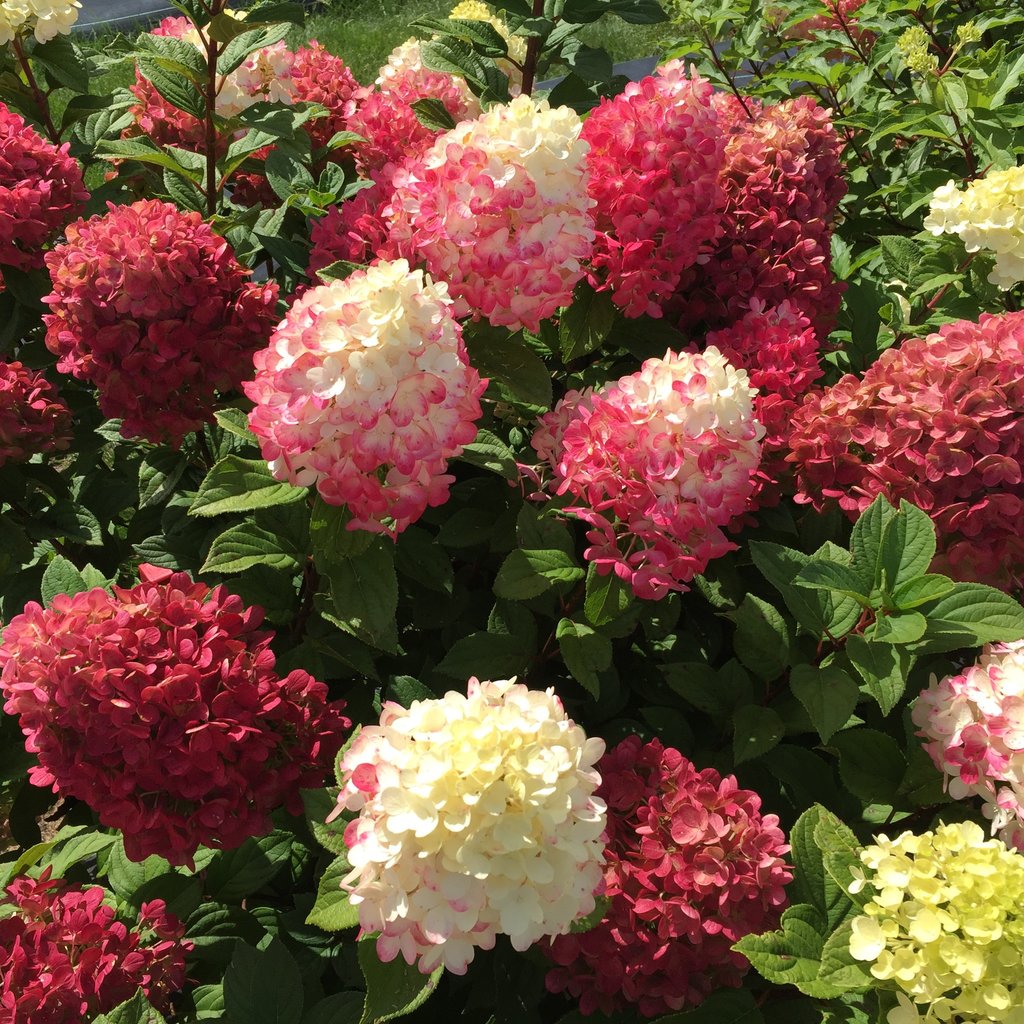 PLANT HEIGHT/WIDTH: 3-5 Tall and Wide
LIGHT REQUIREMENTS: Sun, Part Shade
HARDINESS/ZONE: 3-8
BLOOM/FEATURES: Blooms Green, White, Pink, and Reds. Blooms Early Spring into Fall.
EVERGREEN/DECIDUOUS: Deciduous
The Little Lime Punch Hydrangea is similar to the little lime, its blooms emerge lime green, but they mature a little differently. Flowers change progressively from the bottom up in a gorgeous array of white, light pink, and rich Hawaiian Punch red! As it reblooms throughout the summer you'll see these four colors. With a compact habit and strong stems, you'll find that it's as useful in the landscape as it is beautiful.