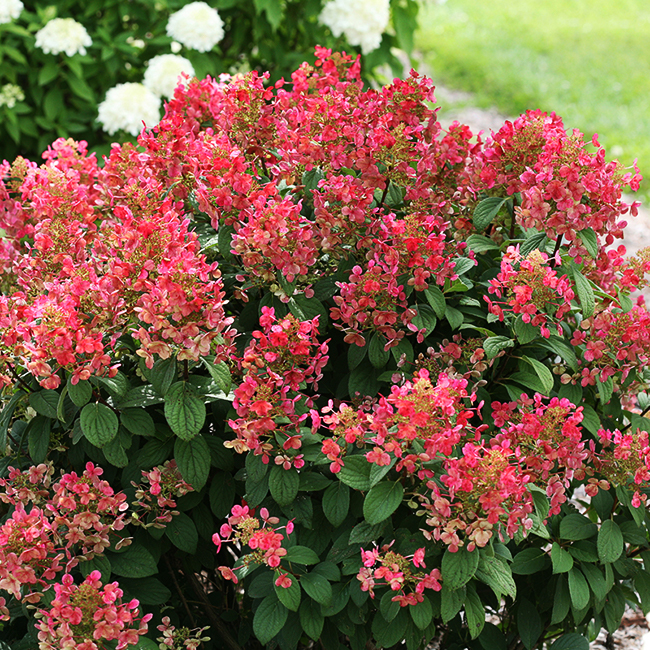 PLANT HEIGHT/WIDTH: 3-5' Tall and Wide
LIGHT REQUIREMENTS: Partial Shade to Full Sun
HARDINESS/ZONE: 3-9
BLOOM/FEATURES: Full White Blooms in Early Summer Turn Pink-Red in Late Summer.
EVERGREEN/DECIDUOUS: Deciduous
The Little Quick Fire is a dwarf form hydrangea.  White flowers transform to pink-red as summer progresses. Compact size fits easily into any landscape. Use it in a mixed border, or as a showy specimen or foundation plant.