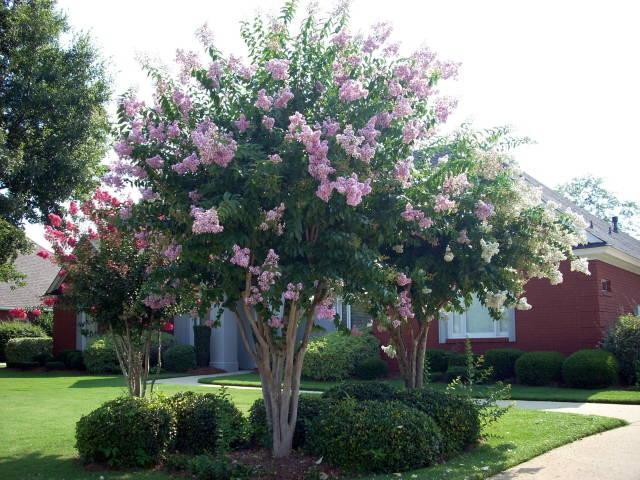 PLANT HEIGHT/WIDTH: 15-20' Tall and 10-15' Wide
LIGHT REQUIREMENTS: Full Sun, Part Sun
HARDINESS/ZONE: 6-9
BLOOM/FEATURES: Light Lavender-Pink Blooms. Long Bloom Season. Showy Flowers.
EVERGREEN/DECIDUOUS: Deciduous
The Muskogee Crape Myrtle has light lavender-pink flowers appear amid glossy green foliage that turns red in fall. The bark is smooth, peeling to a shiny light gray. A large shrub or small tree that makes an excellent specimen or group planting.