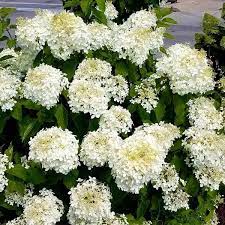 PLANT HEIGHT/WIDTH: 6-10' Tall and Wide
LIGHT REQUIREMENTS: Full Sun to Part Shade
HARDINESS/ZONE: 3-8
BLOOM/FEATURES: Blooms Late Spring into Fall.
EVERGREEN/DECIDUOUS: Deciduous
The Phantom Tree Form Hydrangea is as unique as its blooms, the foliage is a green-yellow and oval in shape. The creamy white blooms begin to make their appearance in summer and have a hint of lime green. Throughout the season and in to fall they change over to a pale and deep pink.