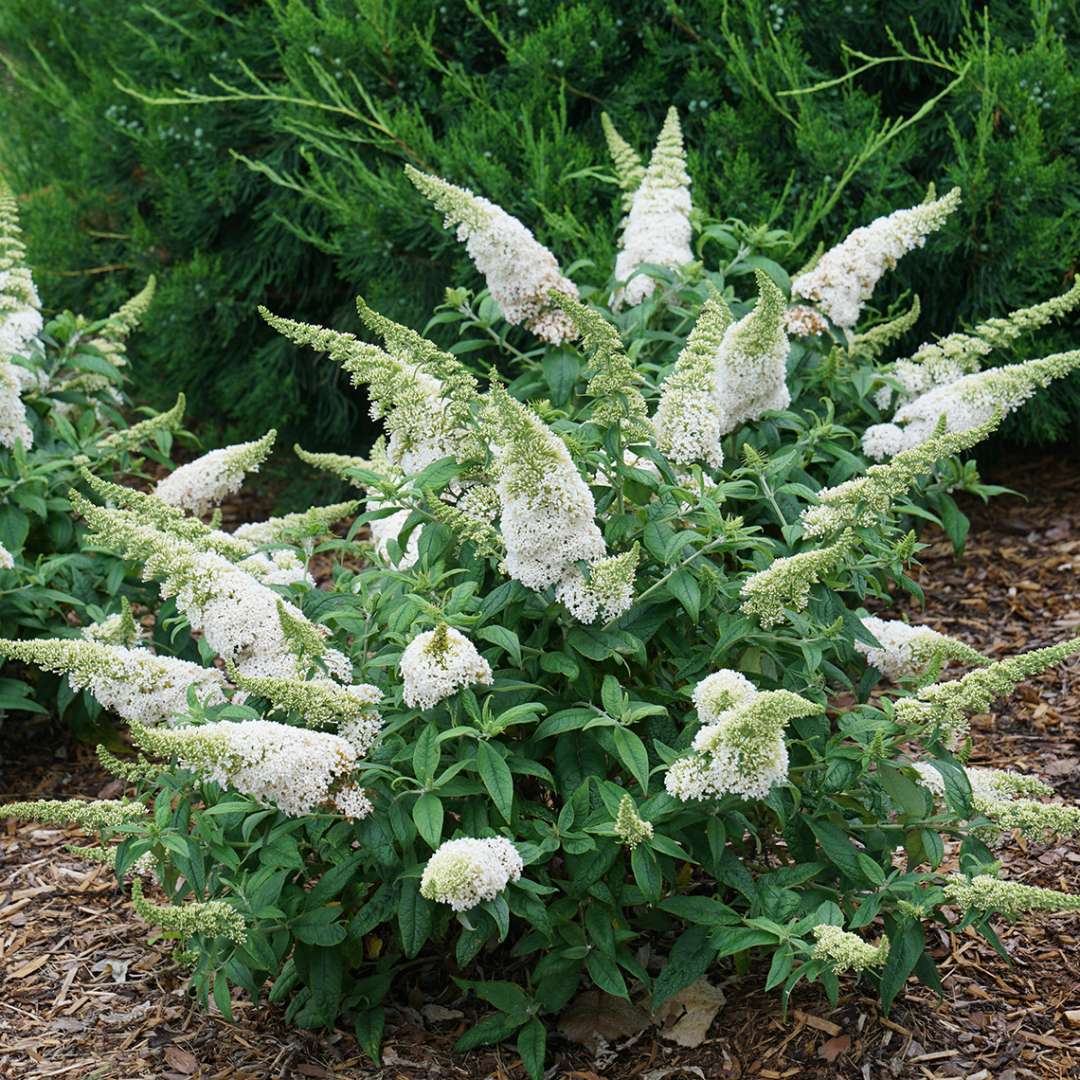 PLANT HEIGHT/WIDTH: 2' Tall and Wide
LIGHT REQUIREMENTS: Sun to Part sun
HARDINESS/ZONE: 5-9
BLOOM/FEATURES: Blooms are White, Fragrant Flower, Continuous Bloom or Re-bloomer, Rated Deer Resistant, Blooms on New Wood, Blooms Summer to Frost.
EVERGREEN/DECIDUOUS: Deciduous
The Pugster White Butterfly Bush has large, dense, fragrant, white flowers on a compact, sturdy plant. Provides continuous summer color well into fall. A prolific bloomer without deadheading – perfect carefree summer blooming specimen for warm, sunny, small areas. Thick stems provide better winter hardiness for a dwarf form. It has a honey-sweet fragrance treating bees, butterflies, and hummingbirds to a tasty snack.  Thanks to thick sturdy stems, the Pugster series offers vastly improved hardiness and winter survival over other types of dwarf butterfly bush.