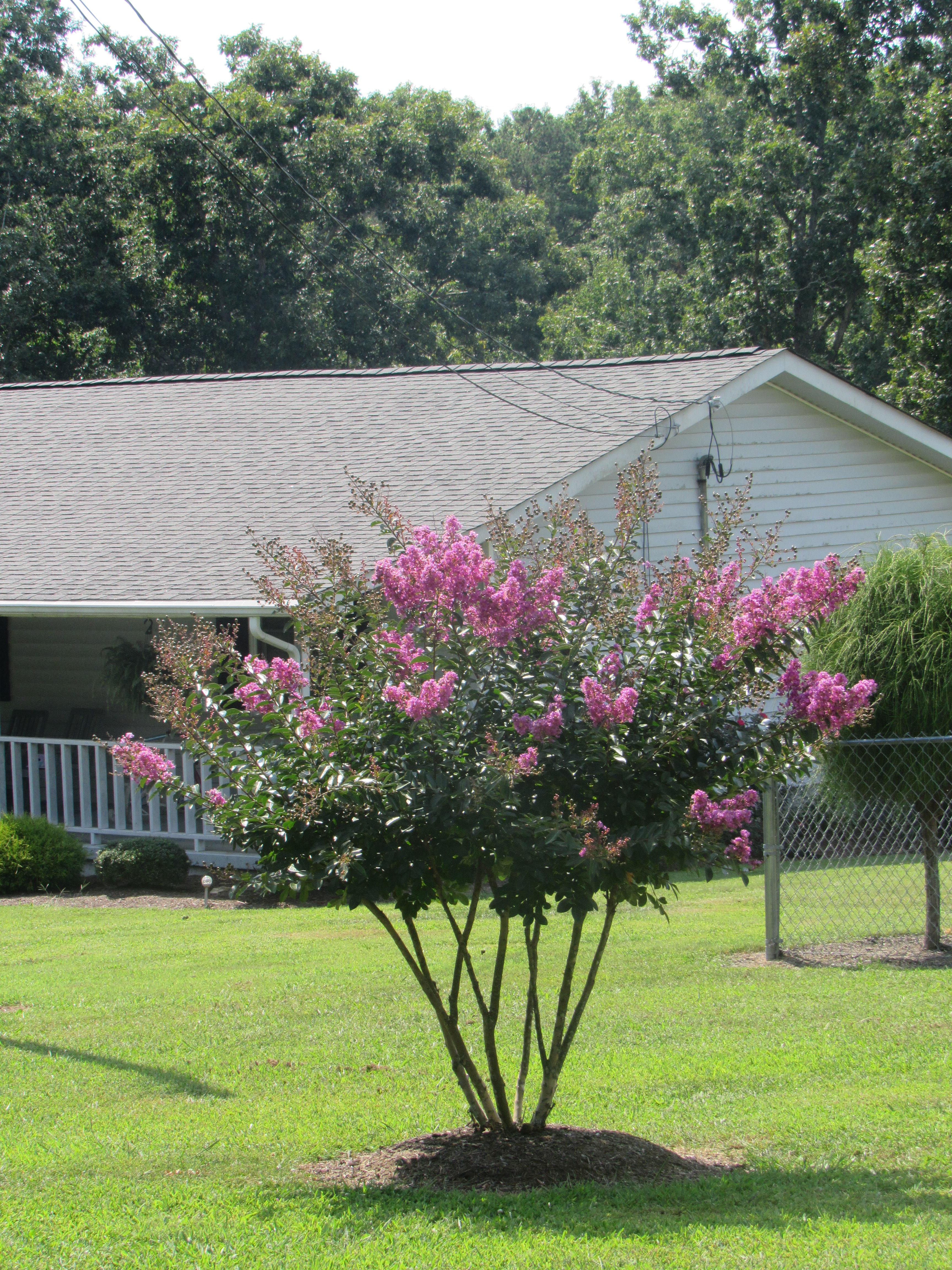 PLANT HEIGHT/WIDTH: 10-15' Tall and 8-10' Wide
LIGHT REQUIREMENTS: Full Sun, Part Sun
HARDINESS/ZONE: 6-10
BLOOM/FEATURES: Purple Bloom and Yellow Leaves in Fall. Long Bloom season. Showy Flowers.
EVERGREEN/DECIDUOUS: Deciduous
The Purple Crape Myrtle has a  delightful purple color flower all summer long.  Beginning in early summer and continuing into the fall, your Crape Myrtle will dazzle you with its purple blossoms that appear in large clusters at the tips of its branches. They then transition into a verdant green that endures throughout the summer months.  When fall arrives your Myrtle will once again immerse itself in color as its leaves transform into brilliant reds and yellows.