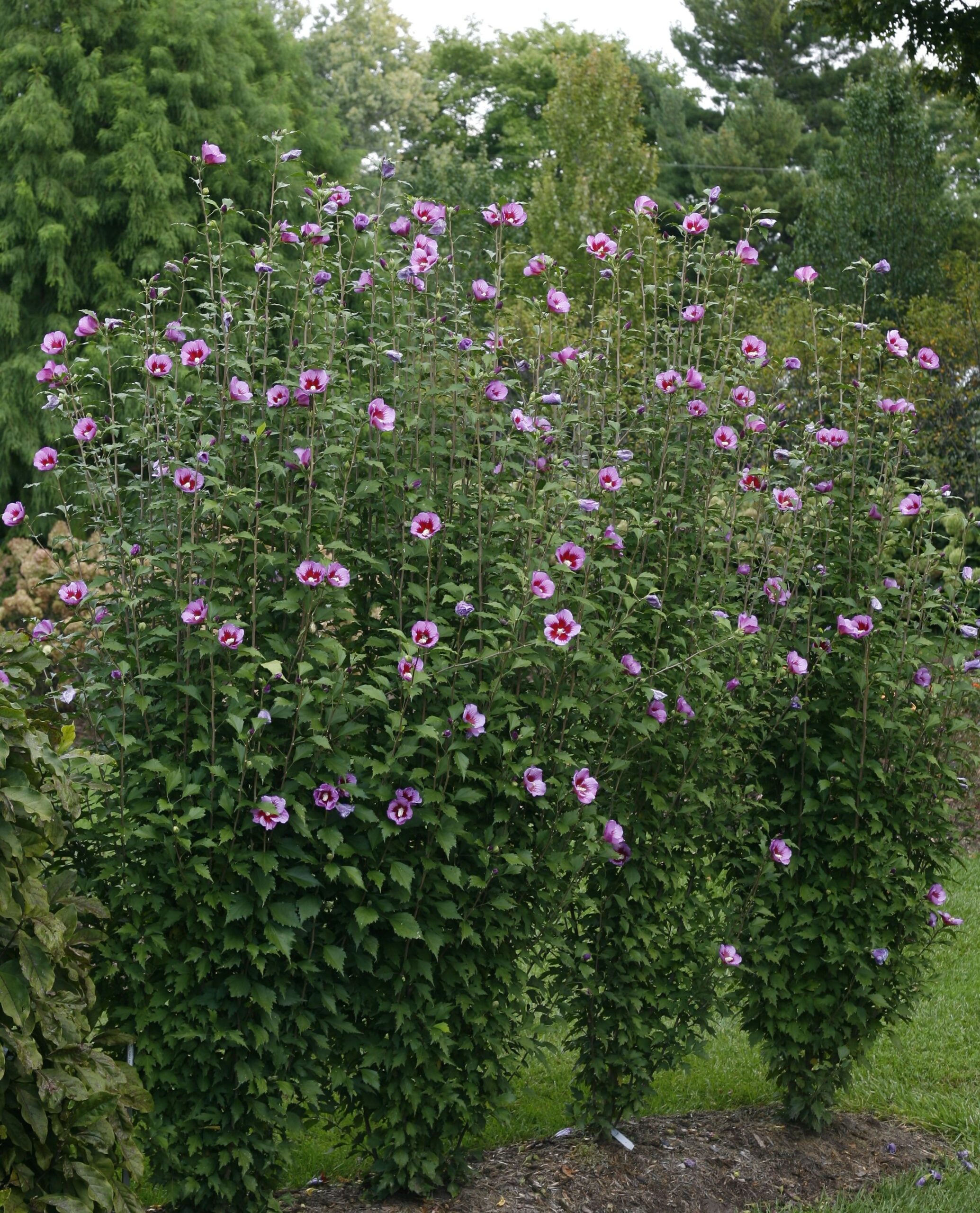 PLANT HEIGHT/WIDTH: 10-15' Tall and 2-3' Wide
LIGHT REQUIREMENTS: Full Sun
HARDINESS/ZONE: 5-9
BLOOM/FEATURES: Blooms all Summer Long. Rated as Deer Resistant.
EVERGREEN/DECIDUOUS: Deciduous
The Purple Pillar Hibiscus is a totally unique rose of Sharon. It naturally grows as a narrow column instead of a wide, spreading plant. Think of what you could do with that: screens, hedges.  Anywhere you need a little privacy and/or color in a narrow space, this plant is a great choice. In summer, each stem is packed along its entire length with purple blooms. This unusual columnar habit makes it a real space saver – if you thought you didn't have enough space to grow rose of Sharon, Purple Pillar is perfect for you.