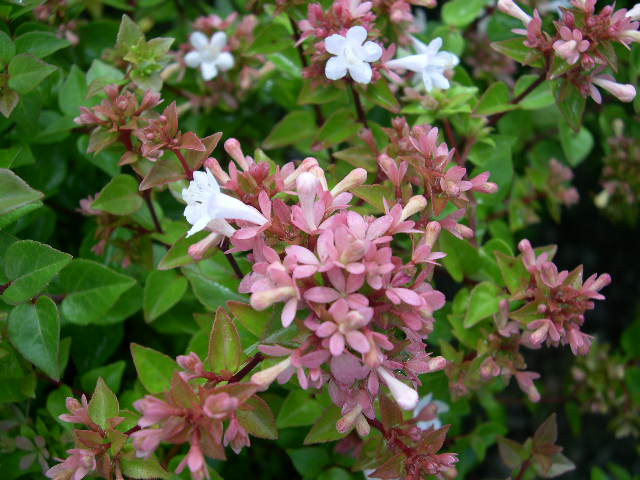 PLANT HEIGHT/WIDTH: 2-3' Tall and 3-4' Wide
LIGHT REQUIREMENTS: Full Sun to Part Shade
HARDINESS/ZONE: 6-9
BLOOM/FEATURES: Blooms in spring. Dark green foliage. Booms white and soft pink. Rated as deer resistant.
EVERGREEN/DECIDUOUS: Evergreen
Rose Creek is a compact, dense, low-mounded shrub featuring red stems with glossy leaves which emerge with a white, pink tinting in spring before turning an attractive dark green. Rose Creek Abelia,  is a decorative, evergreen that takes on a soft, purple hue for the cold winter months. Rose Creek Abelia is drought hardy once established, and even your deer will tend to pass it by. Overall, it's simply a wonderful, low-maintenance shrub with a lot of color.