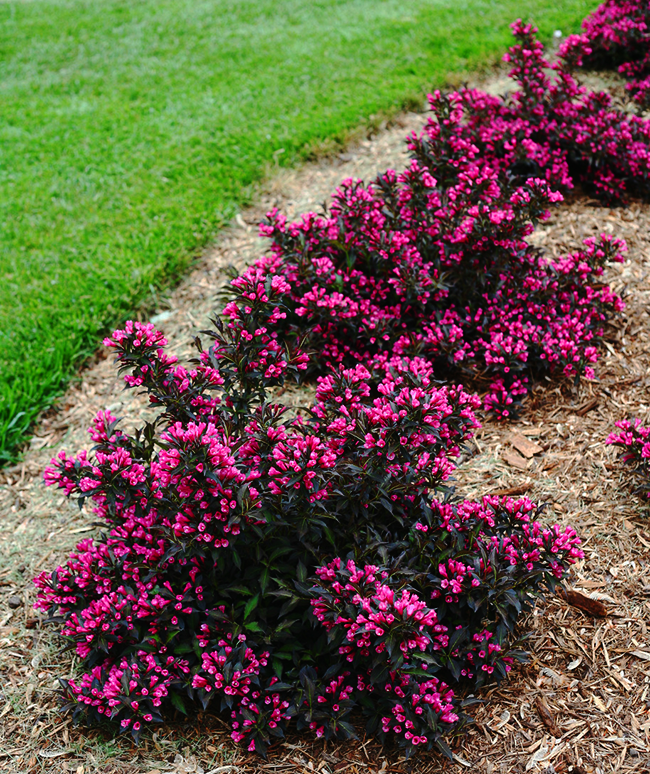 PLANT HEIGHT/WIDTH: 1-2' Tall and 2-3' Wide
LIGHT REQUIREMENTS: Full Sun, Part Sun
HARDINESS/ZONE: 4-8
BLOOM/FEATURES: Pink Blooms Late Spring into Summer. Rated as Deer Resistant.
EVERGREEN/DECIDUOUS: Deciduous
Spilled Wine has dark red, wavy leaves and a spreading habit. Its hot pink-magenta flowers are similar to those of Wine & Roses, but this is a smaller plant that is wider than it is tall. Its foliage, a dark black-purple with an attractive wavy margin, will not fade to green like some older selections. The tubular flowers are adored by Hummingbirds and Butterflies!