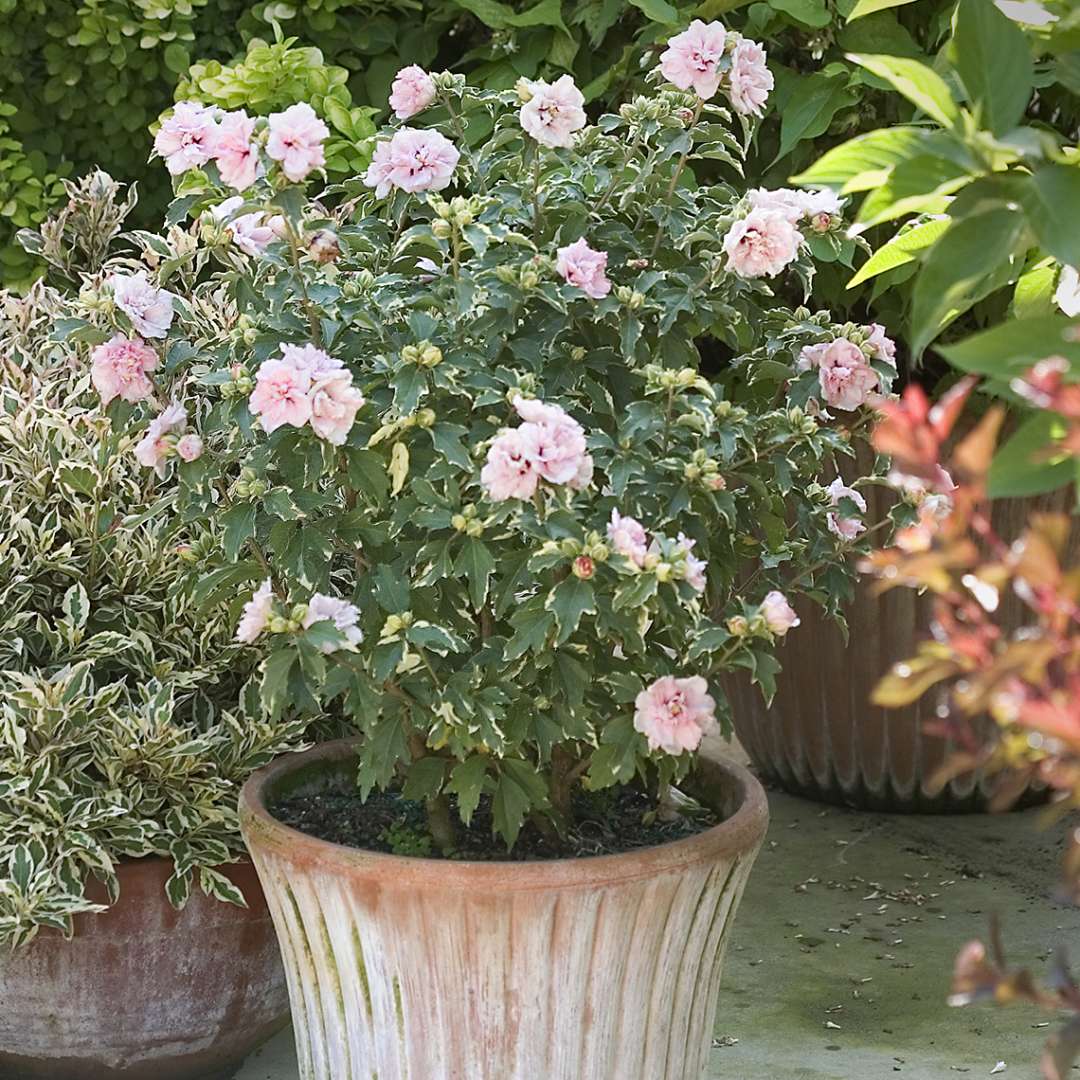 PLANT HEIGHT/WIDTH: 5-6' Tall and Wide.
LIGHT REQUIREMENTS: Full Sun
HARDINESS/ZONE: 5-8
BLOOM/FEATURES: Blooms all Summer Long. Rated as Deer Resistant.
EVERGREEN/DECIDUOUS: DECIDUOUS
The Sugar Tip rose of Sharon offers unique brightly variegated creamy-white and bluish-green foliage. It produces loads of clear pink, double flowers and does not produce seed. This is a beautiful semi-dwarf rose of Sharon that saves space and looks great all summer.