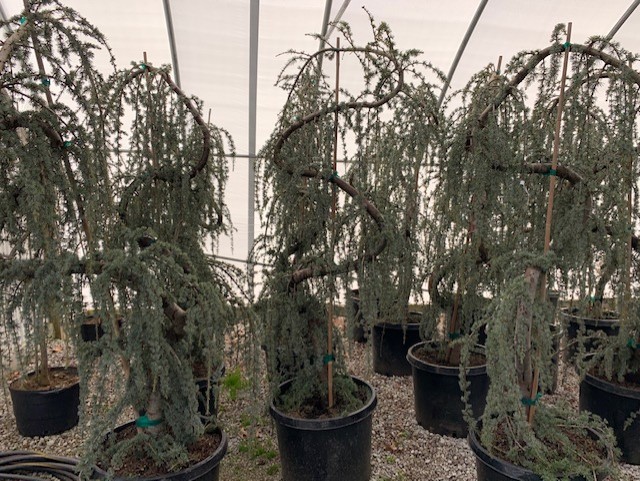 PLANT HEIGHT/WIDTH: 4-15' Tall and Wide..Depending on staking top liter.
LIGHT REQUIREMENTS: Full Sun, Part Sun
HARDINESS/ZONE: 6-9
BLOOM/FEATURES: Year-Round Interest.
EVERGREEN/DECIDUOUS: Evergreen, Conifer
The Weeping Blue Atlas Cedar is dramatic, weeping evergreen. 
Naturally grows slowly and often trained into an upright, serpentine form. A drooping form with
 icy-blue needles, creating a graceful, waterfall-like effect. A
 whimsical conifer that usually engages everyone who sees it.