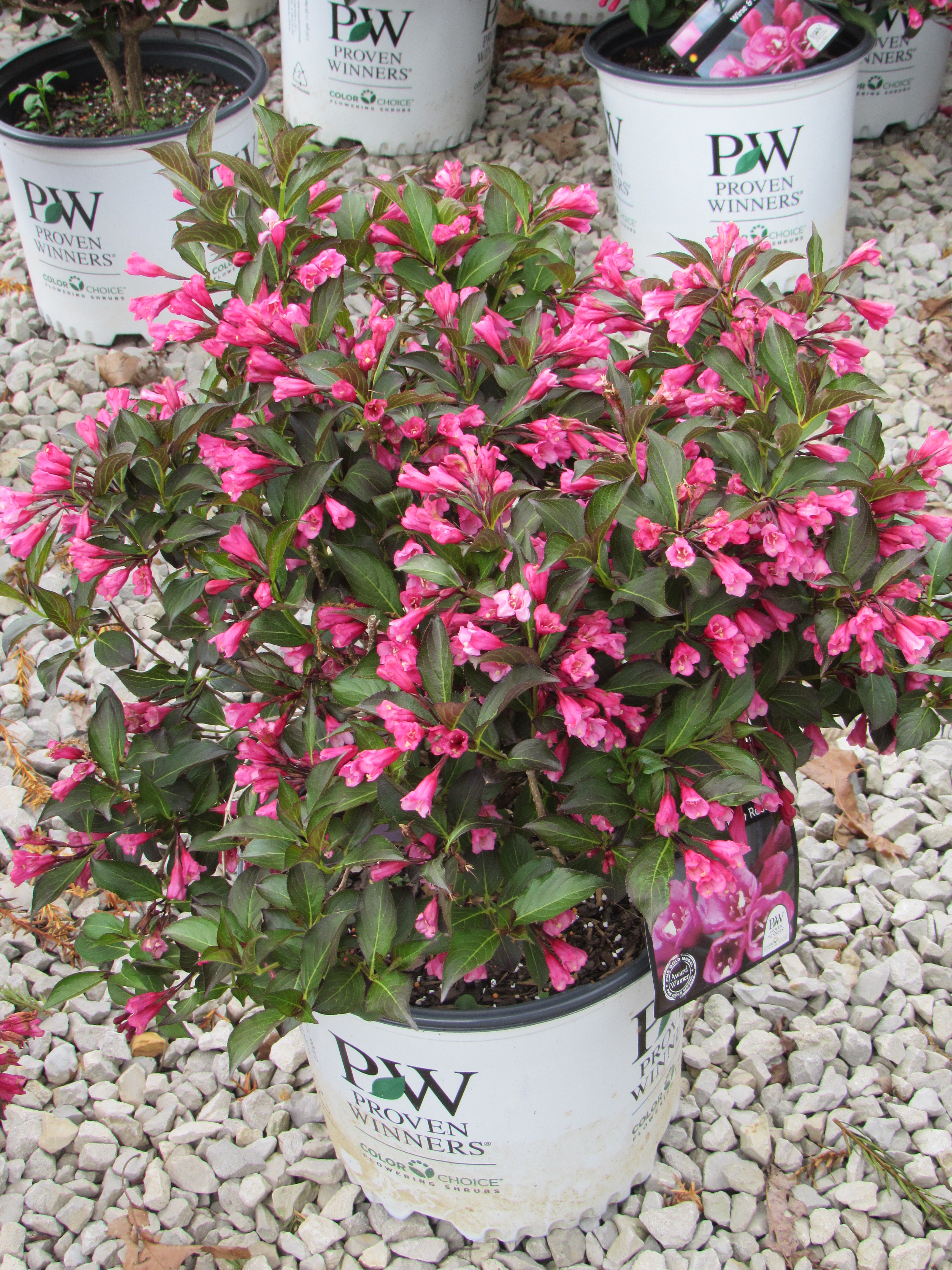 PLANT HEIGHT/WIDTH: 4-5' Tall and Wide
LIGHT REQUIREMENTS: Full Sun, Part Sun
HARDINESS/ZONE: 4-8
BLOOM/FEATURES: Pink Blooms Late Spring into Summer. Rated as Deer Resistant.
EVERGREEN/DECIDUOUS: Deciduous
Rosy-pink flowers add a touch of romance when displayed against the dark glossy foliage. It contrasts beautifully with the rosy-pink flowers, making for a high impact display in the garden. This variety produces copious amounts of flowers in spring, and will re-bloom throughout the summer. The trumpet-like flowers are adored by hummingbirds and butterflies!